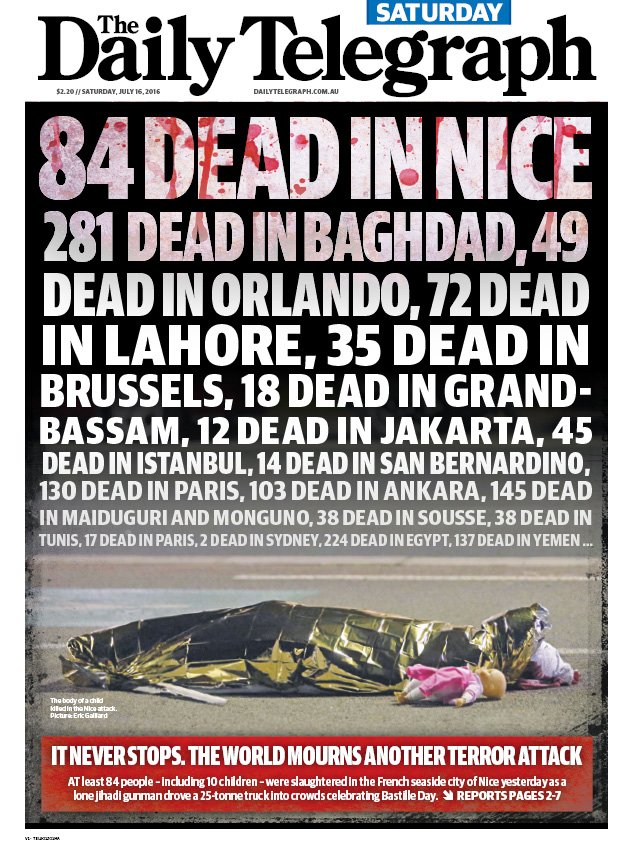 The most frustrating  aspect of all of this is that nobody seems to be asking these key underlying questions:
HOW DID IT COME TO THIS?
WHY ARE THEY DOING THIS TO COUNTRIES IN "THE WEST"?
WHAT HAVE WE DONE TO THEM TO CAUSE THIS?
ARE WE MAKING THINGS BETTER OR WORSE WITH OUR OWN POLICIES?
HOW DO WE PREVENT THE CANCER FROM SPREADING AND GETTING WORSE?
AFTER DECADES OF FIGHTING THEM AND KILLING THEM WITH OUR ADVANCED CAPABILITIES WHY ARE THERE MORE OF THEM IN MORE PLACES STRIKING BACK AT US WITH MORE AND MORE DETERMINATION?