Drudge is headlining Hillary's coughing fits, some that last many minutes even after she is treated just before coming out in public.  And to a large extent because of Drudge the story and rather alarming videos are catching on.  This picture and links at the top of Drudge this morning: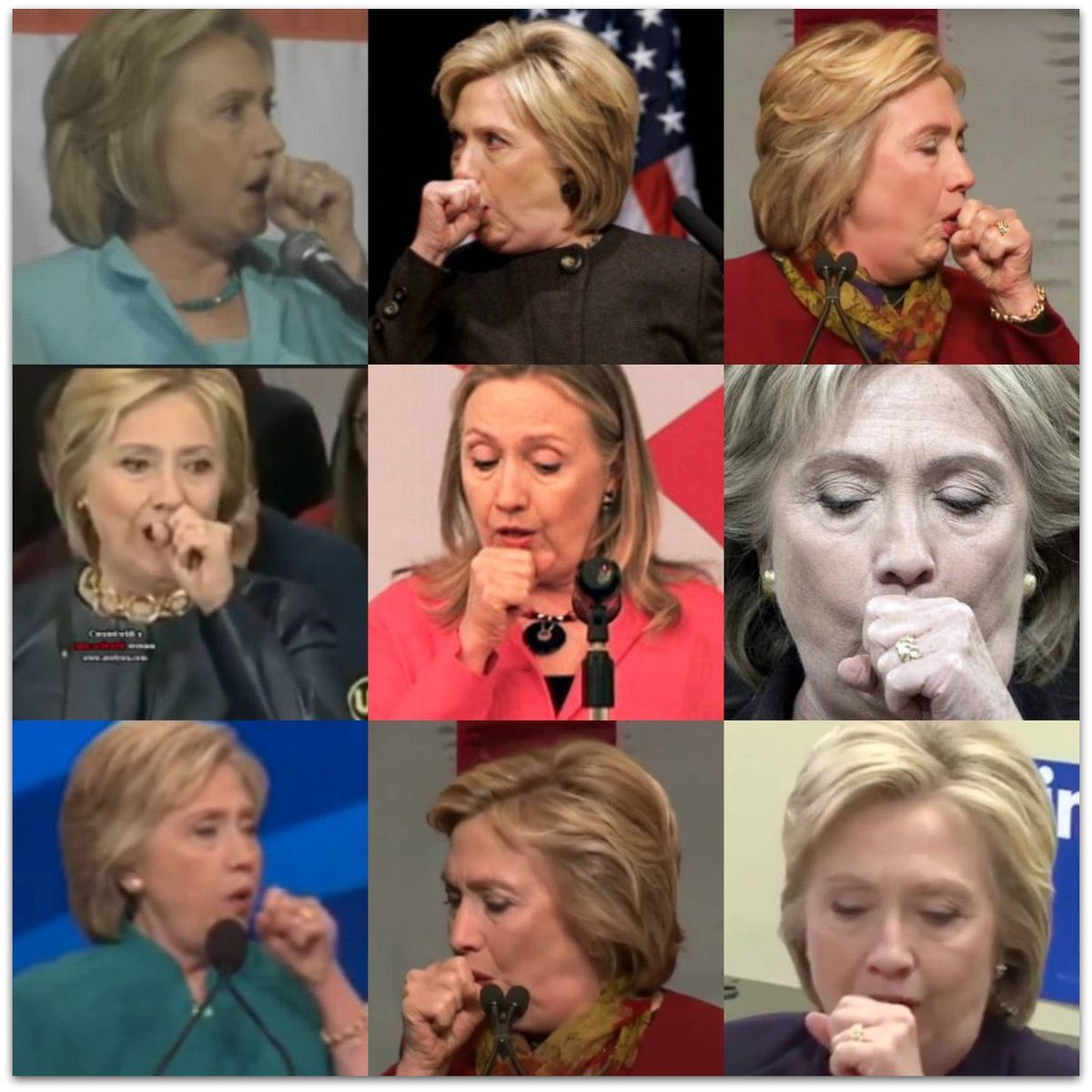 10 Doctors Question Hillary Health...
MSNBC Cuts Live Feed as She Sputters For Air...
FIT LASTED OVER 4 MINUTES...
She slams 'conspiracy theories'...
Media Blame Pollen...
Complete timeline of 2016 coughing fits...
PRUDEN: Voters have right to ask...
Thyroid problems linked to sudden cardiac death...