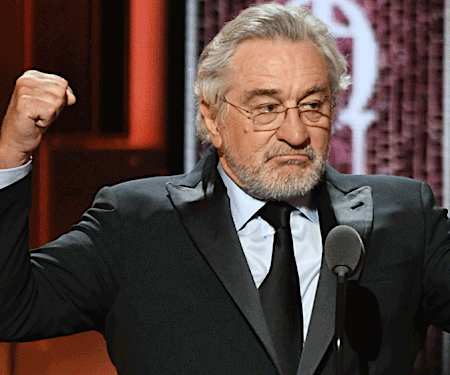 "I'm going to say one thing, Fuck Trump," De Niro said while pumping his fists in the air. "It's no longer down with Trump. It's fuck Trump."
This from Robert De Niro introducing Bruce Springsteen live at Radio City Music Hall last night.   CBS bleeped it out.   The crowd erupted with a standing ovation!
This just hours before Trump's "Summit" with DPRK Kim in Singapore and just hours after Trump's unprecedented brawling with the leaders of the G7 hurling tweet epithets at the Canadian host Trudeau and refusing to sign the usual joint statement.